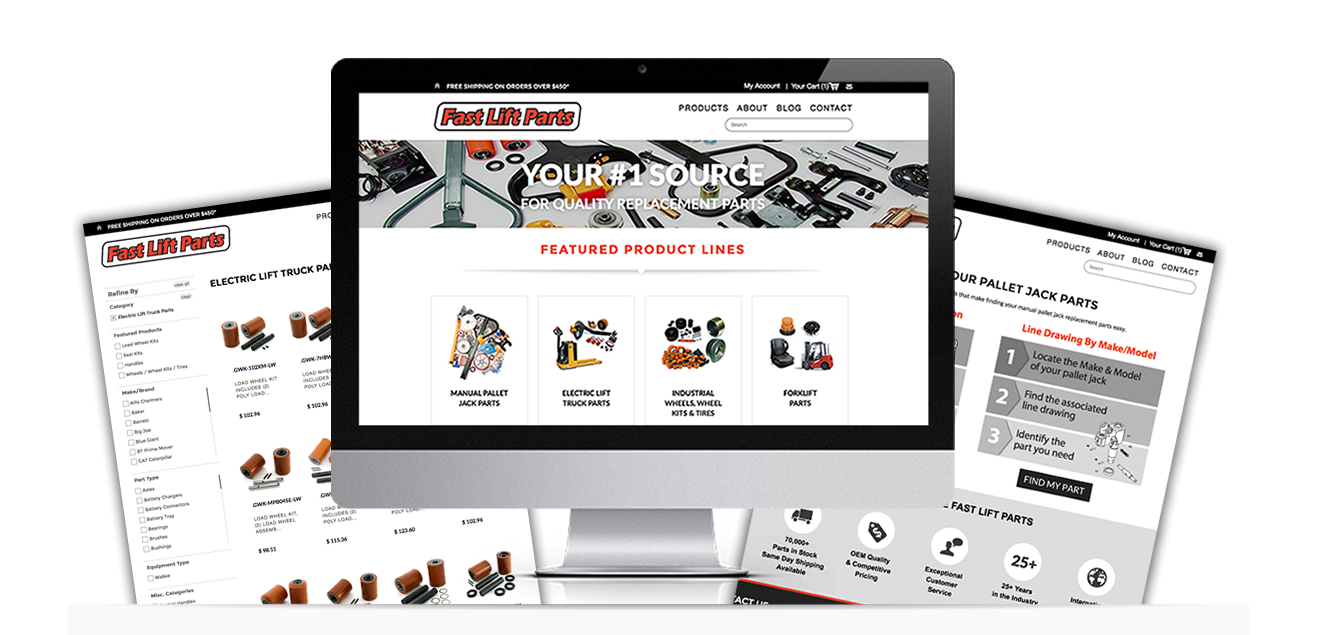 After assessing the various needs that Fast Lift Parts had for a website, we determined that Shopify would be the best platform to use as the framework for their online cart. As one of the highest ranked ecommerce platforms on the market, it was the perfect solution for their international business.

This site really allowed us to flex our web development muscles with all of the customization we did. From programming an automatic minimum order charge, to integrating an intuitive search feature, to installing a variety of Shopify apps, we really got to do it all on this site. And we continue to do it!
In addition to providing ongoing inbound marketing and search engine optimization (SEO) support we essentially serve as an extension of the Fast Lift Parts team whenever updates or changes are needed on their website.