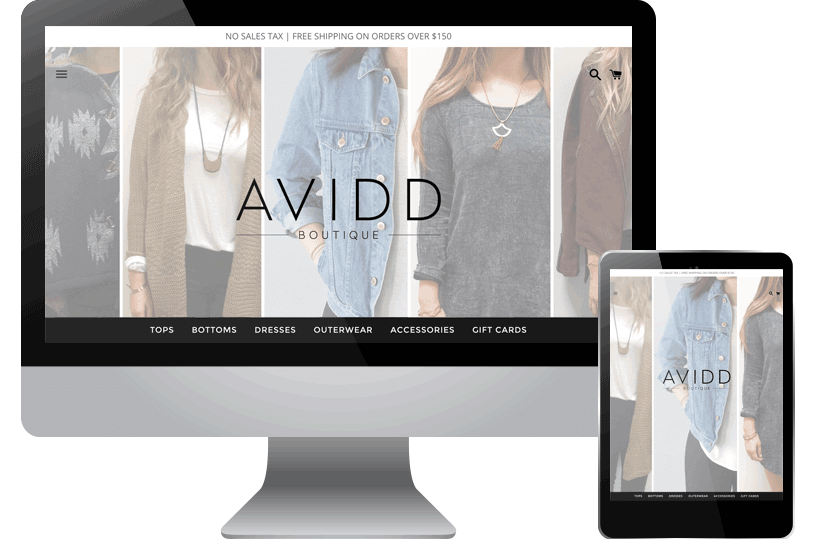 An Independently Owned
Women's Clothing Boutique
AVIDD specializes in apparel, gifts, and botanics. They believe in affordable, contemporary clothing and goods for any woman. They host a clean and urban aesthetic, mixed with a familiar vibe.
What did we do?
So glad you asked!
AVIDD had set up their own eCommerce site with one of Shopify's pre-built themes, but their site wasn't gaining much traction and they realized they had some additional marketing needs. Check Out Similar Projects
What Are You Waiting For?
Contact us to see what we can do with your web design project or give us a ring at (503) 232-3649.