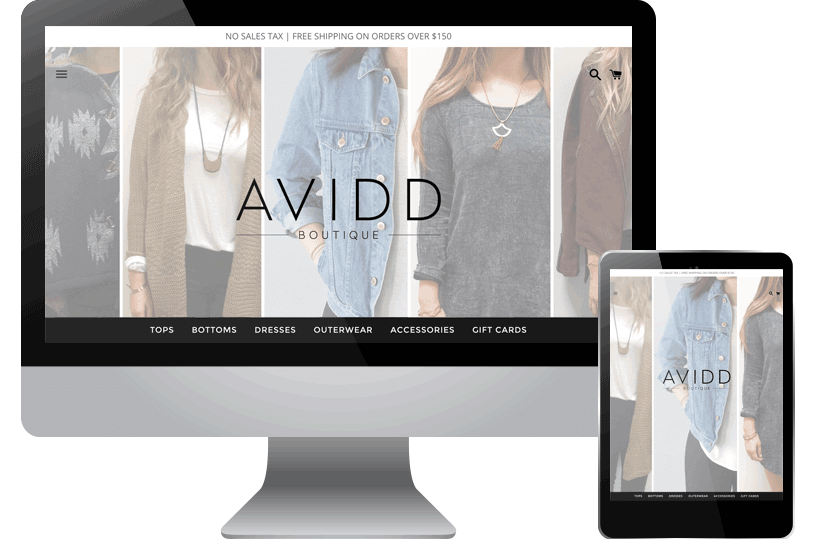 An Independently Owned
Women's Clothing Boutique
AVIDD specializes in apparel, gifts, and botanics. They believe in affordable, contemporary clothing and goods for any woman. They host a clean and urban aesthetic, mixed with a familiar vibe.
What did we do?
So glad you asked!
AVIDD had set up their own eCommerce site with one of Shopify's pre-built themes, but their site wasn't gaining much traction and they realized they had some additional marketing needs. Check Out Similar Projects