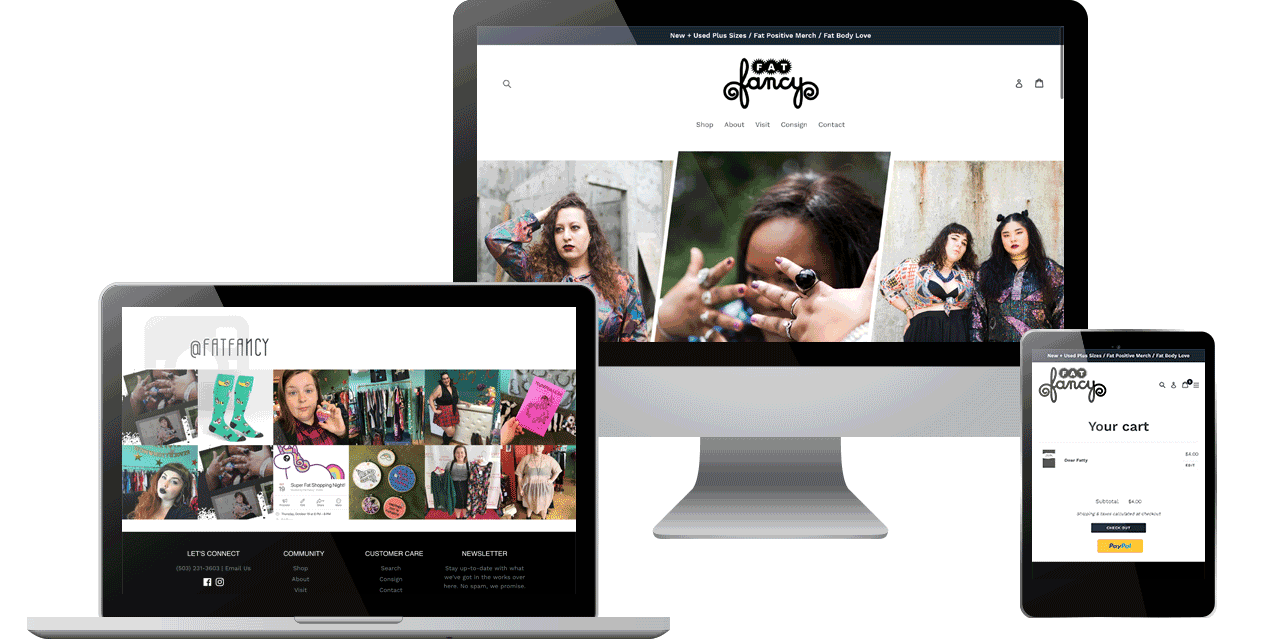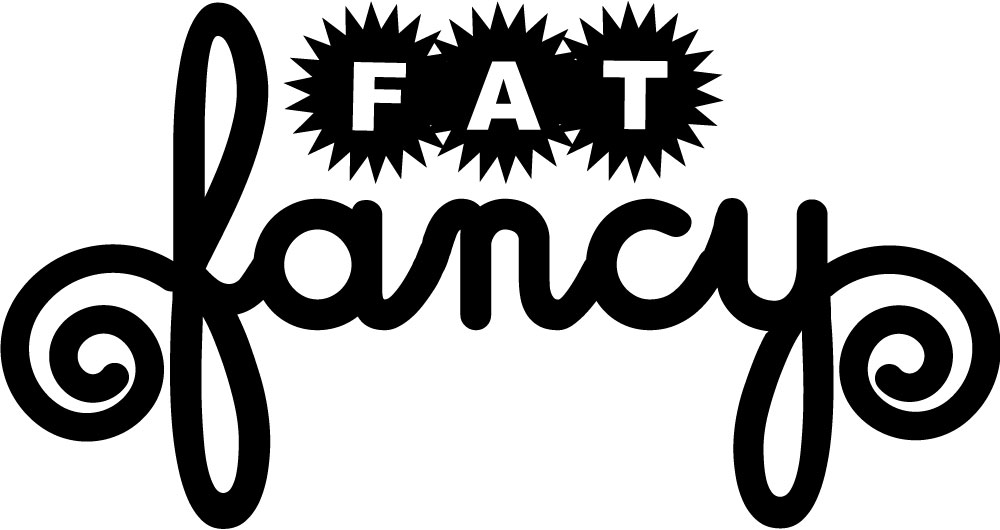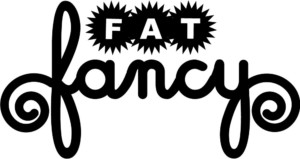 Fancy is a radical fat fashion boutique located in NE Portland, Oregon. Our mission is to bring stylish, reasonably priced, new and used plus size clothing to women, men, and those in between. Come visit our storefront on burgeoning Sandy Boulevard in Portland's Hollywood Neighborhood! We are on the max line, near many fun boutiques, delicious restaurants and the famous Hollywood Theatre!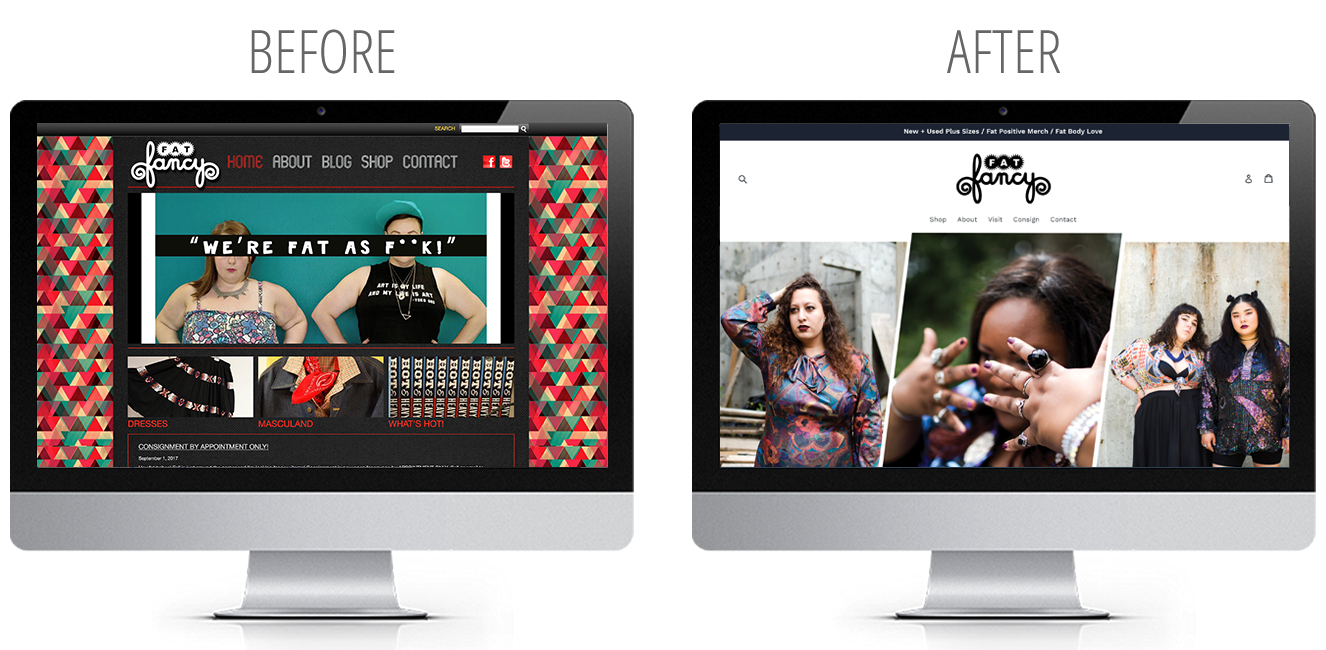 What did we do?
So glad you asked!
Fat Fancy was referred to us by the lovely folks at the Portland State University Business Accelerator Program. They had an outdated, static website that hadn't been updated in ages! They had a pretty strong social media following and a system for posting their goods on sites like eBay and Etsy. All they were lacking was their own online storefront.
The awesome people over at Fat Fancy wanted to make a shift in their brand identity as part of the web design process. They were looking for something with a little more of an edgy look. They also wanted the ability for their website to build an online community of fat positive folks. We set them up with a powerful blog system that allows site visitors to comment, interact with each other, and build community. Check Out Similar Projects