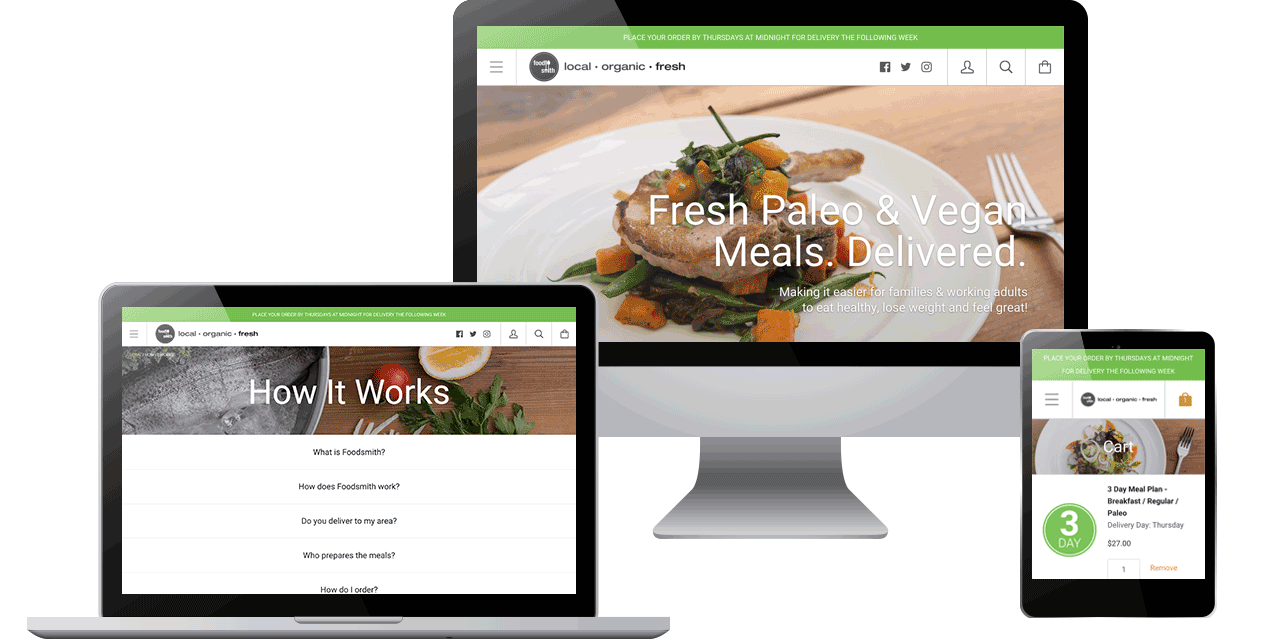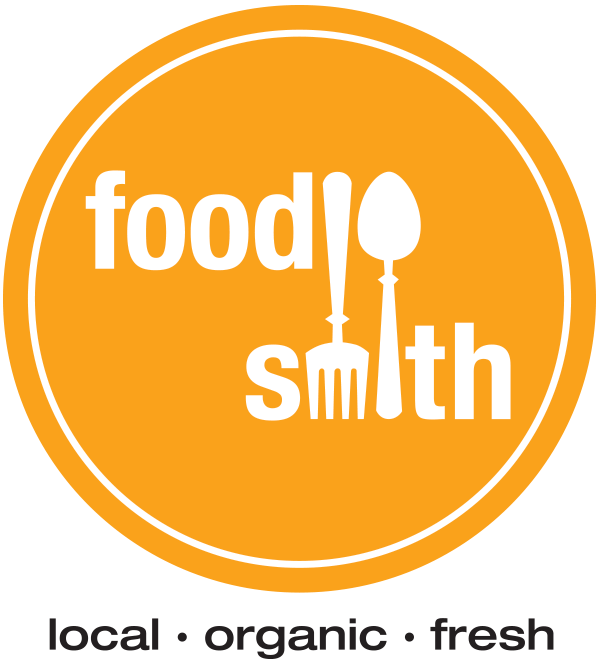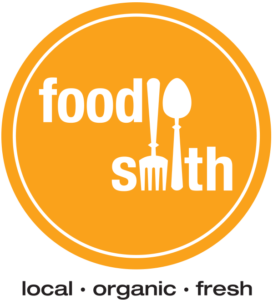 Fresh Paleo & Vegan Meals. Delivered.
Chef Jamie Smith is creating new recipes and meals for families, working singles, corporate dining, special events and catering, and special dietary needs. He has been lauded for his work in child nutrition and food education, and his advocacy for food security and farm-to-school projects from the likes of Jamie Oliver, Ann Cooper, the Whole Kids Foundation, and the Honorable Sam Farr to name a few.
What did we do?
So glad you asked!
On this website project it's more like, what didn't we do? Foodsmith is a healthy meal delivery service based out of Santa Cruz, CA. They are always expanding their delivery service area, but currently deliver from San Jose all the way to the Monterey Bay area. Their top need in a new website was to allow for customers to sign up for a recurring subscription to their service or select to have a one-time order. At checkout, they needed customers to be able to select between pickup or delivery for orders. This requirement created a need for the user to search their zip code to determine whether they are within the delivery area. We set them up on Shopify and extended the functionality through a variety of customizations and integration of third-party applications. Check Out Similar Projects