Natural Leadership for Human Herds
This is one of those projects that reminds us how much we love our jobs! Getting to learn about a variety of unique businesses is truly inspiring. It pushes us to think outside the box about our own business. The Circle Up Experience is an example of what happens when entrepreneurs get together and incorporate what they are passionate about with their careers.
They have developed a new style of Natural Leadership and use horses to demonstrate. They say that "to spend a day with horses is to learn exactly how the rest of the world experiences you — and how you experience the rest of the world."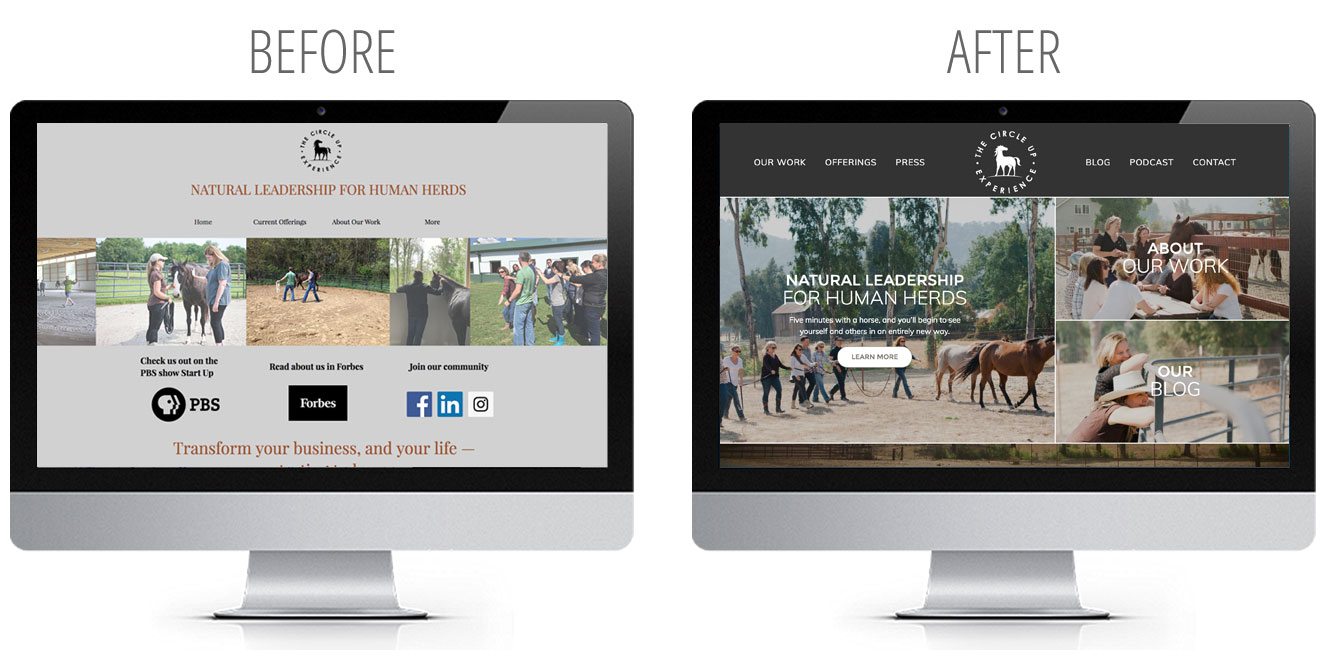 What did we do?
So glad you asked!
After a couple years with a Wix website, Beth and Susan at The Circle Up Experience had discovered the limitations of those types of DIY website platforms. They needed to update their online presence so it would reflect their style and communicate their services more effectively. Check out the before and after below to see the facelift we gave their site. The finished product is also a perfect example of how great a website can look with professional photography. Check Out Similar Projects